As the designer, manufacturer and supplier of the ArtPadel brand. We often get questions about what aspects to check when buying a padel court. So, at ArtPadel, we decided to boil it down to four elements that simplify the buying process:
The steel frame and columns adopt profiles with sufficient thickness, and the size of the padel court is 10m x 20m;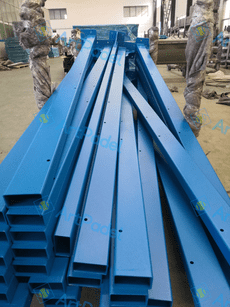 The glass is of adequate quality and is 10-12mm thick. Note that the thicker the glass, the stronger the tempered glass;
The sports/artificial turf of the padel courts must be well suited to the competitive playing experience, avoiding player injuries and avoiding changing turf in a short period of time;
Lighting is another key factor, no matter the time of day, have good lighting conditions on the padel court and make the most of it. The quantity and quality of lighting can be a competitive advantage compared to other padel court clubs.
In ArtPadel, as designers and manufacturers, we work directly with customers, from providing design customization to installation guidance. Clients will be able to work with our designers to determine how the course will be ultimately constructed and installed.
The main risk with cheapest padel courts is that when something goes wrong, the supplier neglects or does not provide proper maintenance. The problem could be anything from lighting to corrosion of steel profiles. ArtPadel has the highest quality padel court, which provides you with long-term protection and reduces your unnecessary maintenance costs in the future.
At ArtPadel China, we are driven by technology. We constantly strive to create and innovate to make sure that players get nothing but the best experience while playing on our patent pending surface!
Tel: 0086-532-68978909
Cell: 0086-15376767013(WhatsApp)
Email: sales2@artpadel.com
web: www.artpadel.com